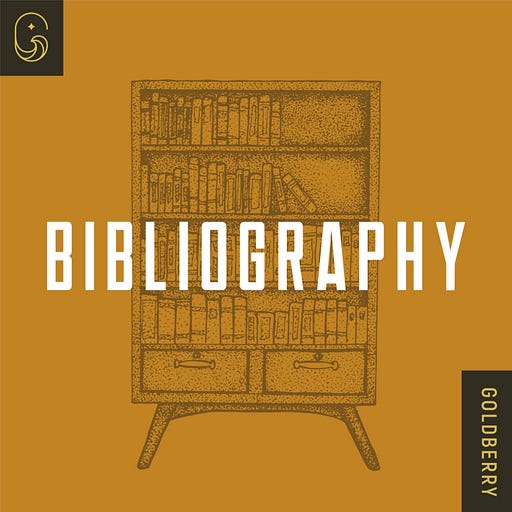 Apr 26 • 58M
Austin Kleon Spreads Some Book Love
Austin Kleon is an enthusiast, a man of joy, who takes great pleasure in contemplating the creative process and who has built a loyal following by sharing his love for books, music, movies, comics, journaling, notebooks, brush-pens, and so much more. He's a man with eclectic tastes that are both curated and wide-ranging, and so he is an ideal guest for a podcast like this. Kleon joined the show recently to discuss his life in books, his own book writing process, books he reads with his kids, and much more.
Be sure to check out his Substack newsletter at austinkleon.substack.com. You'll get a joyful dose of all that enthusiasm a few times a week.
And, of course, thanks for listening!
Books Mentioned in this episode:
Lynda Barry, What It Is

Anne Patchett, These Precious Days

James Kochalka, The Cute Manifesto

Lewis Hyde, The Gift

Scott McCloud, Understanding Comics

Journal of Henry D. Thoreau

Jenny Odell, How to Do Nothing

Alan Jacobs, Breaking Bread with the Dead

Peanuts comincs

Calvin and Hobbes comics

Tove Jansson, History of Moomins

Jack Kirby comics

Liana Finck, Passing for Human

Kristin Radke, Seek You

James Marshall, George and Martha books

Jon Klassen's hat books

Ernie Bushmiller's Nancy

Alan Taylor's Assassin's Cloak
Close Reads HQ is a reader-supported publication. To receive new posts and support my work, consider becoming a free or paid subscriber.