Hey Close Reading friends,
I know, I know: I sent an email out just last week. This is overkill. Forgive me. I just wanted to check in about a few things.
First of all, as you might already know, the great Charles Portis died yesterday at 86.
You know him as the author of True Grit, a book we're crazy about here at Close Reads. It is, without a doubt, one of my "heart books," to borrow Tim's phrase. It's the book Portis is most famous for, thanks in no small part to the two beloved film adaptations. But it's not his only really great novel. Dog of the South remains one of the most delightful books of the twentieth century, a book that I think is destined to be a revered classic as time goes on. And then there's Norwood and Masters of Atlantis.
Critic Joseph Bottum got it right when he wrote this on Twitter yesterday:
Be on the lookout for something from us via the FORMA Review later today. In the meantime, hit up your local bookshop or library (or Amazon) and get your hands on a few more Portis books. He died the "best unknown writer in America." But he will live on as a legend of American letters as long as we're a reading people.
---
Flannery Time
Speaking of beloved American writers, my six-week intensive on Flannery O'Connor is starting tomorrow a conversation on "Greenleaf."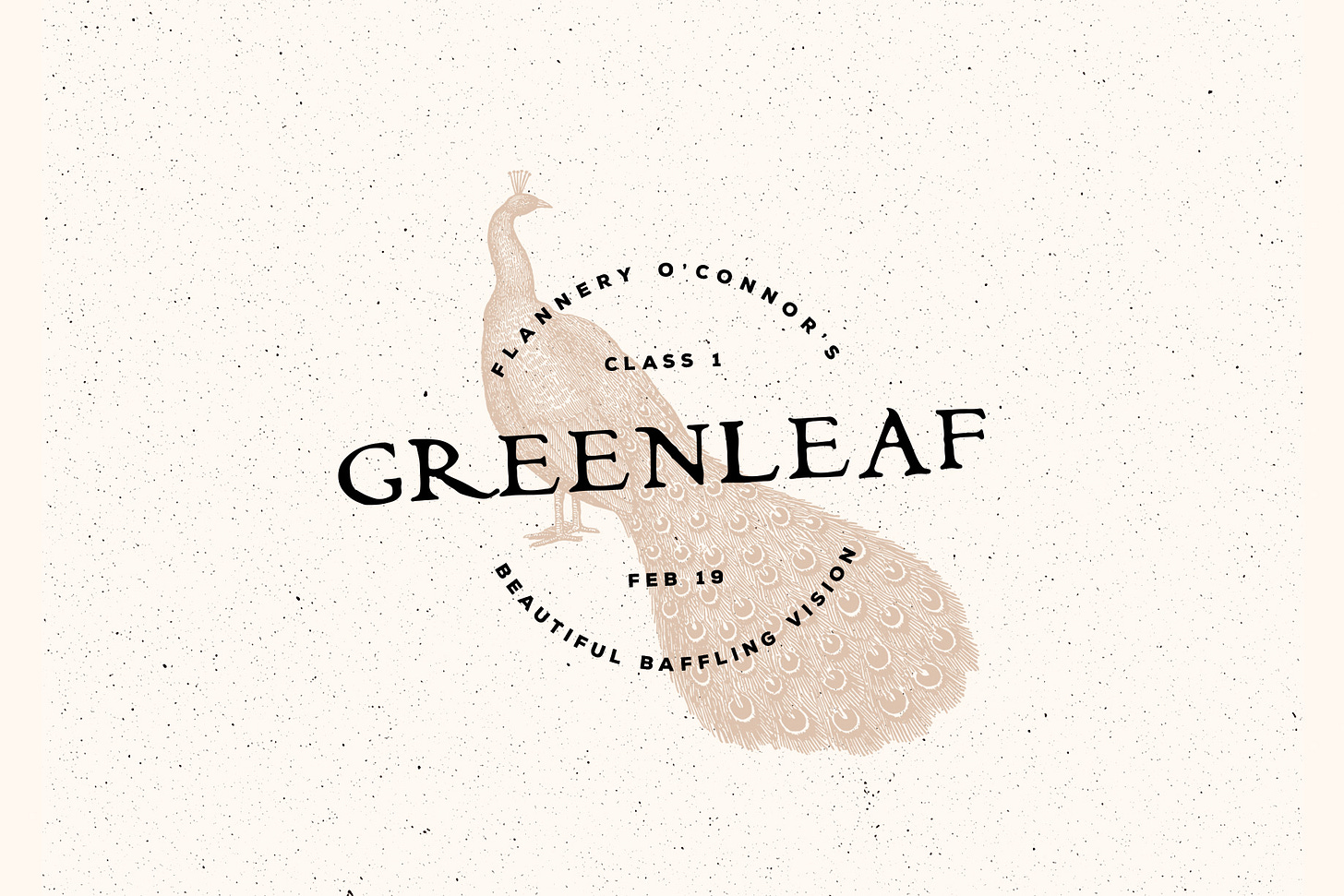 We're starting with "Greenleaf," which you might remember (if you've been listening to the show for a while) is my favorite place to kick off teaching O'Connor. If you want your high school students to get a sense of what she was up to (or if you have students who like weirdness) or you want to spend some Close Readsy time with the group, then join us. We have a few spots left and you can always watch the recording if you can't make it live.
Oh, and we have a discount code for our Close Reads friends. It's CLOSEREADS and you can save $25 when you use it. Sign up here.
---
The Daily Poem Contest Winners
You've been asking and we've been reviewing. We've got winners for our recent #TDPballad contest for our young listeners of The Daily Poem. This was hard. You all have some talented kids. But we did manage to narrow it down to a few winners, four in fact. We chose two winners for our youngest group.
This one from Molly Grubbs which we like for the detail of the legs sticking out of the dragons' mouth and the child running away.
And this one from Juliet Adkins which we like because of the mustache and because the dragon looks so excited to be there. Also, is that a dress?
And then for our middle age-group, we have this one by Gina Telling which we like because it really knew what it was going for.
And then for the older age-group, we have this one by George Tope which belongs in a Calvin and Hobbes comic strip. (I screenshotted from the Facebook page, so my apologies for the text on it. Facebook isn't great for that.)
So congratulations to all of the winners! Well done. Be on the lookout for our next contest, coming soon!
---
That's all for now but talk to you soon (tomorrow, in fact).
—David
#happyreading
---