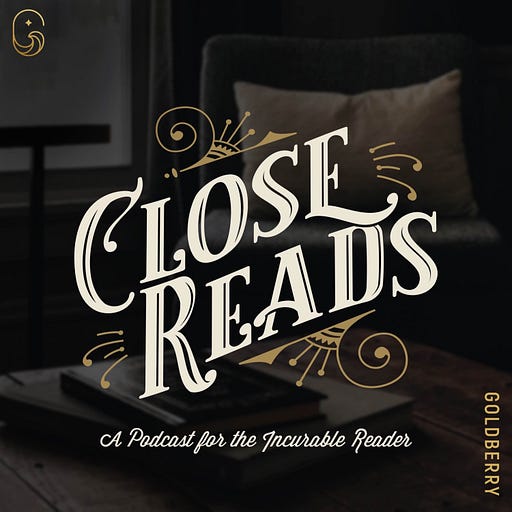 Mar 1 • 26M
A Brief Peek into Sean Johnson's Grueling Interview Process
Close Reads is a book-club podcast for the incurable reader. Featuring David Kern, Tim McIntosh and Heidi White, alongside a couple of other occasional guests, we read Great Books and talk about them. This is a show for amateurs in the best sense. We're book lovers, book enthusiasts. This is not an experts show and it's barely literary analysis in the way that literary analysis is commonly understood. Instead it's a show about experiences with literary urge. Join us!
If you're a longtime listener of this podcast, you know that Sean Johnson has recently joined our crew to help give Tim some time off here and there (what with Tim's new job and growing family). Of course, Sean is a worthy contributor all in his own right. But we didn't know that right away. At first, he was just one of many interviewees we considered (#230 to be precise). And although it took some time to get aligned on some key metrics, we feel really good about his role on our show now.
Since Sean's been a part of things for a few months at this point, we feel like this is a good time to share a peek into his interview process, to reveal what he had to go through to make it on the show. We think you'll appreciate this look behind the curtain and enjoy getting to know him a bit. Happy listening!