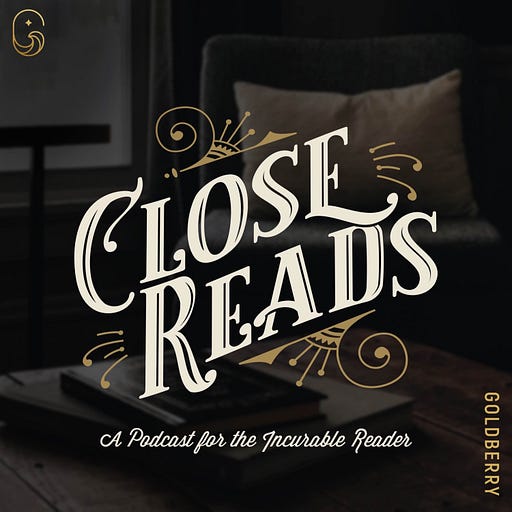 May 22 • 1HR 3M
The Scarlet Letter: Customs House - Chapter 3
Appears in this episode
Close Reads is a book-club podcast for the incurable reader. Featuring David Kern, Tim McIntosh and Heidi White, alongside a couple of other occasional guests, we read Great Books and talk about them. This is a show for amateurs in the best sense. We're book lovers, book enthusiasts. This is not an experts show and it's barely literary analysis in the way that literary analysis is commonly understood. Instead it's a show about experiences with literary urge. Join us!
It's become an annual tradition to invite the one-and-only Karen Swallow Prior on the show to discuss a classic novel, and this time around it's Nathaniel Hawthorne's, The Scarlet Letter. In this first episode of the series, we chatted about that difficult opening section, "The Customs House"; why Karen chose to include this book in her series of annotated classic novels for B&H Publishing (alongside Austen, Hardy, Conrad, Bronte, etc.); ways Hawthorne seems to be working out his connection to his family's long and fraught history; and much more! Happy listening!
---
Close Reads HQ is a community-supported endeavor. To help ensure that future episodes get produced, please consider becoming a free or paid subscriber.