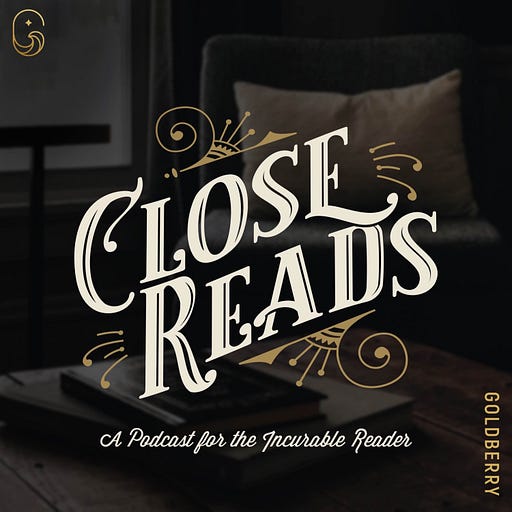 Mar 21 • 45M
The Diary of a Country Priest: Chapters 1-2
(including future schedules)
Appears in this episode
Close Reads is a book-club podcast for the incurable reader. Featuring David Kern, Tim McIntosh and Heidi White, alongside a couple of other occasional guests, we read Great Books and talk about them. This is a show for amateurs in the best sense. We're book lovers, book enthusiasts. This is not an experts show and it's barely literary analysis in the way that literary analysis is commonly understood. Instead it's a show about experiences with literary urge. Join us!
We're on to Georges Bernanos' contemplative novel, The Diary of a Country Priest, and in this episode David, Heidi, and Sean discuss the fascinating narrative approach Bernanos employs, what themes seem to matter most, the notion of contemplation in the book, and how to approach a book in which very little happens (on the surface).
Future schedule:
Episode 2 (March 27): Chapters 3-4
Episode 3 (April 3): Chapters 5-6
Episode 4 (April 10): To the end
Episode 5 (April 17): Q&A
Click here to check out the upcoming CiRCE conference referenced at the top of this episode.