The 2021 Reading Schedule!
From a winter noir novel to . . . wherever the road takes us (including Mordor).
Dear friends,
Here we are, nearing the end of 2020, with a new year of reading on the horizon. It's strange to look back at this year and realize just how much I've marked the days and months by the books we've read together. It's rare that every person alive is impacted by the same grave event, and so this year has brought us together in a way that almost no other event could. As the signs say, "we're all in this together." So I'm willing to bet that you also have found yourself marking the year by chapters from Anne of Green Gables, Frankenstein, and Hemingway. The truth is, there aren't many better ways of passing the time than with wonderful books and the conversations that attend them when you talk about them with people you like.
Which brings us to next year, of course. If you've been following along on the Facebook group you already know that we hope to read either eight or nine books next year, as time permits. Our first book will be Daphne Du Maurier's classic noir novel, Rebecca, the perfect thriller to kick off a new year. After that . . . well, TBD.
We may not know the full order quite yet, but we do know that our nine books are (pictured below):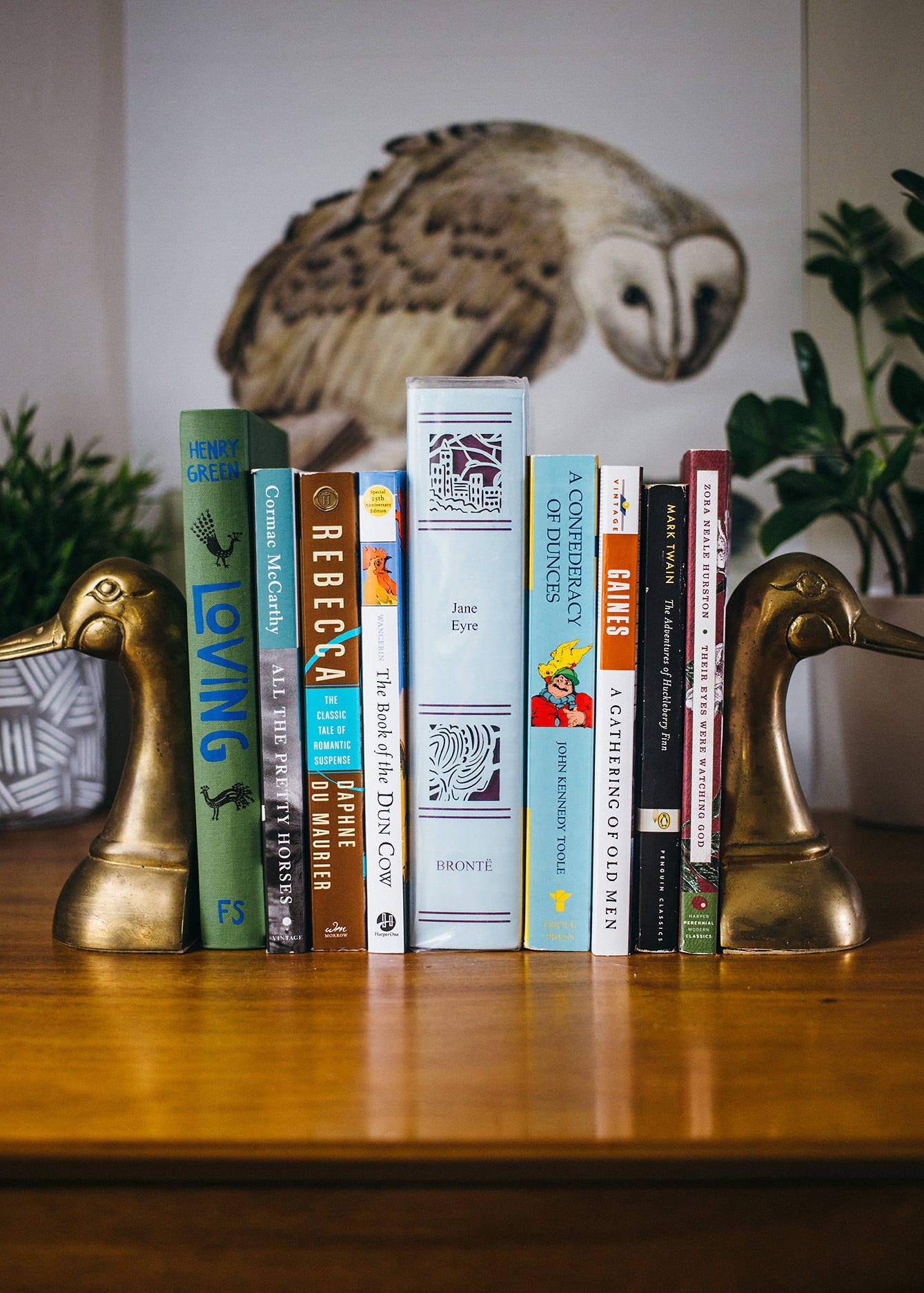 You can stock up now at Goldberry Books (the bookstore Bethany and I are starting) by clicking here.
Don't forget that over on the Patreon page we're working our way through The Fellowship of the Ring, and next year we will finish The Two Towers before moving on to The Return of the King and Anna Karenina.
The full schedule will be out soon, and in the meantime, we can't wait to discuss Walker Percy's The Moviegoer and Willa Cather's Death Comes for the Archbishop as we finish out this rather strange (and fairly dour) 2020.
Happy reading!