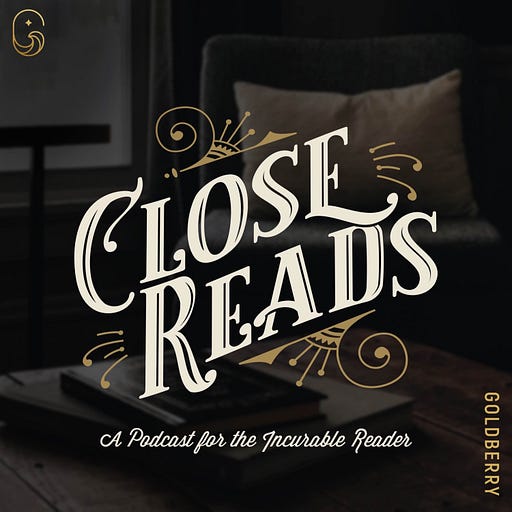 Mar 14 • 1HR 0M
Pygmalion: Q&A Episode
Close Reads is a book-club podcast for the incurable reader. Featuring David Kern, Tim McIntosh and Heidi White, alongside a couple of other occasional guests, we read Great Books and talk about them. This is a show for amateurs in the best sense. We're book lovers, book enthusiasts. This is not an experts show and it's barely literary analysis in the way that literary analysis is commonly understood. Instead it's a show about experiences with literary urge. Join us!
Join David and Tim as they welcome back special guest Jessie Turpin to read a scene from the play and answer your questions. Conversation touches on topics like Shaw's extreme stage directions, the didacticism of the play, and much more. Happy listening!
---
Close Reads is a community-supported endeavor. Please consider becoming a free or paid subscriber. When you do, you get access to bonus content while also supporting our work!